Ask Me – What LGBTQ College Students Want Their Teachers to know from Chronicle of Higher Education on Vimeo.
In the Classroom
Community Engagement
Continuing Education
Best Practices 
General best practices for faculty (adapted from Evergreen College): 

Currently, the class lists you receive may have incomplete information concerning the names and pronouns students use to identify themselves. Reading names aloud or ascribing gender based on those lists risks an egregious form of disrespect.

Here are a few easy classroom best practices to help welcome all students to programs and courses:

Send a quick email to all students in advance of the first day of class with more or less this message: "The list of names I receive from the Registrar may or may not indicate the name you prefer to be called, or the pronouns you use to identify yourself. I'm grateful to hear from you in advance if there is any clarification you can offer regarding your name and your pronoun use."
On the first day of class, don't call names aloud from registration sheets. One alternative: pass around a sign-in sheet that lists only LIN numbers copied from the course roster. Tip: list LIN numbers in ascending order and remind students to double-check that the LIN is correct. You might also ask students to complete an informational notecard where, in addition to other information, they write the name and pronouns they'd like to use in class.
Introduce yourself and indicate which pronouns you use to identify yourself. Mention that it is important to say this aloud because it is easy for people to make assumptions about gender that prove to be false, especially given the social context today in which we have in the same room people who have only ever thought of gender as binary, and other people who understand gender to be complex and non-binary. Many people identify with the gender-neutral pronoun "they" and use it in the first person, where others use the gendered pronouns "he" and "she." All are accepted uses at the University.
Invite students to share their pronouns as well. Doing so on the first day of class can avoid confusion or disrespect later on. Doing so also sends a strong signal of welcome and support. Inviting is probably better than insisting, because it is possible that some students might not want to draw attention to their gender or pronoun use.

The Faculty/Staff Pride Network (FSPN) is a place of support for LGBTQ+ faculty and staff as well as allies and advocates who are interested in fostering and sustaining a welcoming and affirming climate on campus for LGBTQ+ people. Learn more about our upcoming events by signing up for our listserv; all are welcome!
The Pride Network also manages the Out List, a public-facing listing of LGBTQ+ faculty and staff at Lehigh. 
The Pride Network is committed to:
Sponsoring, hosting and supporting LGBTQ+ events on and off campus

Supporting the Pride Center for Sexual Orientation and Gender Diversity and the various LGBTQ+ student groups

Connecting LGBTQ+ Faculty and Staff to students through mentorship opportunities

Meeting with LGBTQ+ candidates during faculty and staff hiring

Coordinating with the Lehigh Alumni Pride Association (LAPA)
If you are a faculty or staff member who would like to join, sign up for the listserv by visiting https://groups.google.com/a/lehigh.edu/forum/#!forum/fspn-list/join. Additionally, if you have any questions about the group or suggestions for activities, please don't hesitate to contact one of the co-chairs:
Carrie Baldwin-SoRelle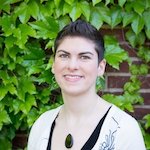 Social Sciences/Scholarly Communications Librarian in Library and Technology Services.
She has been at Lehigh for 2.5 years, lives in Easton with her wife, and is a fan of subversive embroidery.
pronouns: she/her/hers
chb316
@lehigh.edu
610-758-3475
Ann Fink

Professor of Practice in the Department of Biological Sciences.
She researches and writes about neuroscience, gender, ethics, and mental health
pronouns: she/her/hers
aef318
@lehigh.edu
610-758-5429
Pride Faculty Council
We recognize the importance of Lehigh's mission to create a culture of inclusive excellence, creative expression & innovation.  In order to do this, we aim to promote a culture at Lehigh that celebrates the complexity of the LGBTQ+ identities and gender- & sexuality-related inquiry by supporting the Pride Center's work through advocacy, research,  on-campus & off-campus community partnerships and curricular connections.
Council Members:
Carrie Baldwin-SoRelle, Ann Fink, Sirry Alang, Benjamin Felzer, Mary Foltz, Chelsea Gilbert, Jeffrey Heflin, Nicole Johnson, Olivia Landry, Monica Najar, Steven Savino, Emily Weissbourd
Best Practices for Staff & University contracted vendors: