Mission Statement
The Pride Center for Sexual Orientation and Gender Diversity exists to build a just, equitable world through community building and the pursuit of change.  We work to create a world where people of all genders and sexualities are able to thrive as their full, authentic selves.
Our Commitments
We commit to the belief that all oppressions are interlinked, and that we cannot work toward liberation for LGBTQ+ communities unless liberation for all marginalized communities is centered. 

We commit to educating and empowering our campus constituents to develop as change agents who act as intentional allies and advocates for all marginalized communities. 

We commit to excellence by ensuring that the Pride Center's work is theoretically grounded and data-driven.
Pride Center Annual Themes
Each year, the Pride Center staff team develops a theme that permeates all facets of programming for the Center and staff development (both professional and student staff). These themes are intended to further our commitment to intersectional social justice and are meant to push ourselves and our community to greater awareness of social inequity. The themes are meant to build upon one another rather than be replaced each year. We invite you to join us in these endeavors and hold us accountable to our commitment. For more information, click on the links below and explore our linked resources.
2017-2018: A Committment to Racial Justice and Decolonization
2018-2019: A Committment to Disability Justice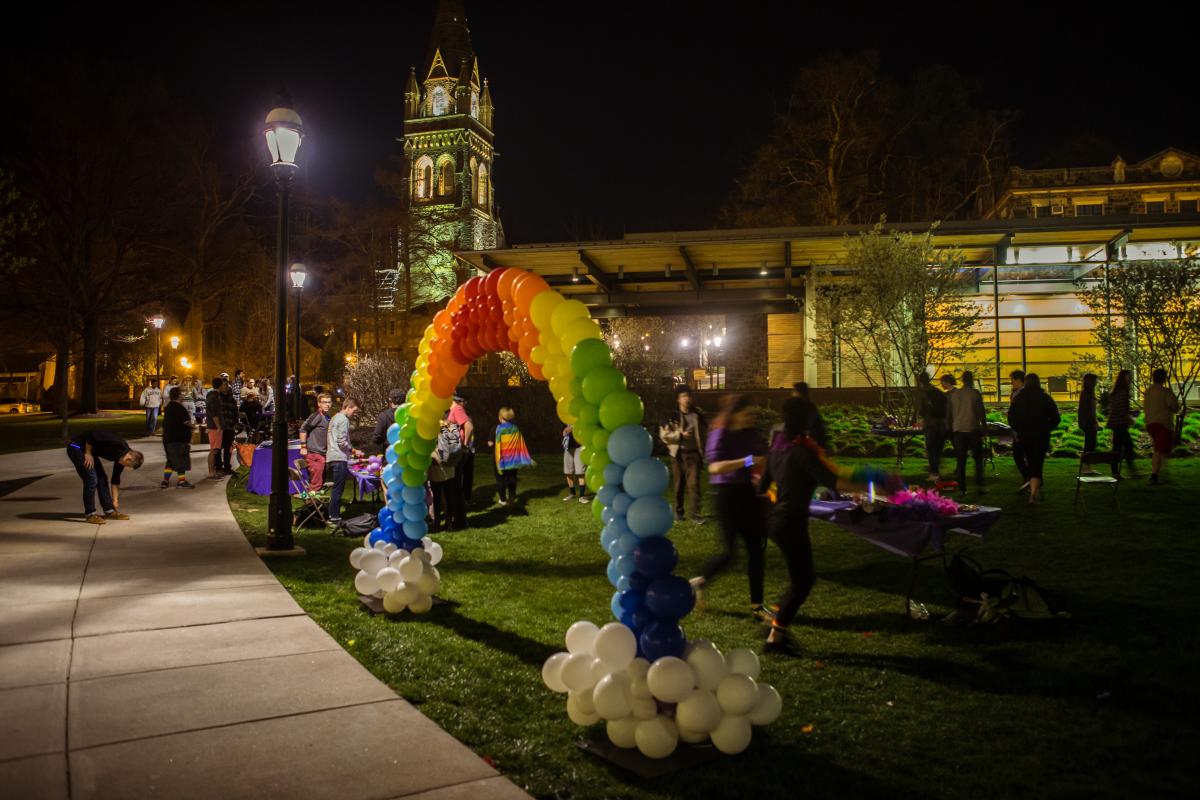 The Lehigh University Pride Center is a participant of the UCommunity - UPrinting Sponsorship Program and the PrintRunner Sponsorship Program.