The Office of Multicultural Affairs offers a variety of engaging programs and valuable services to the the Lehigh campus and surrounding communities. This model seeks to reaffirm our commitment to life, liberty, and justice for all in everything we do.
This model engages all stakeholders of the Office of Multicultural Affairs (students, staff, faculty, and community partners) into its core programming and service offerings.  The model will increase spaces for community building  and the establishment of authentic reciprocal relationships at Lehigh.  The OMA Stakeholder Development Model will:
Create a programmatic model that seeks to solve problems & incentivise the power of collaboration and critical thinking

Promote a culture with high levels of  transparency, accountability, and collaborative decision making processes'

Discover & develop  multiple opportunities and spaces for people at all levels of the institution to engage, problem solve, share resources, and build culture that is transformative & healing

Engage in interdisciplinary research, projects, and activities that addresses the intersectionality of oppressive systems
Creative Inquiry for the Stakeholder Development Model
Independent / Interdisciplinary

Inquiry

Take Risks & Learn from Failure

Effect Sustainable Change
The most impactful innovations often start with simple questions posed by curious minds. The Office of Creative Inquiry supports a wide range of initiatives that help students and faculty increase their capacities for independent inquiry, take intellectual risks and learn from failure, collaborate, recognize important problems and opportunities, and effect constructive and sustainable change.
hooks, bell. Teaching To Transgress: Education As The Practice Of Freedom. New York : Routledge, 1994. Print.  Retrieved from:  https://docs.google.com/viewer?a=v&pid=sites&srcid=ZGVmYXVsdGRvbWFpbnx3cnRibHNlMTZ8Z3g6MjE3NDgwY2FlN2M0ZGM0Zg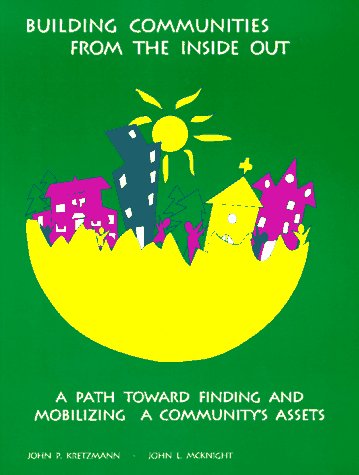 Asset Based Community Development for Stakeholder Development Model
Everyone is (has) an asset

Away from needs to discovering Assets

Insiders Decide, Outsiders Facilitate

From the Inside --> Out
Asset Based Community Development (ABCD) establishes the fact that everyone has assets and something to bring to the table.  ABCD strengthens organizations, communities, projects, initiatives, and research by investing in local community assets and strengthening connections to those assets.  By focusing on assets first over a more needs based approach, it  allows for the possibility of developing mutually beneficial relationships.  
Kretzman, J.P. , McKnight, J.L. . Introduction to "Building communities from the inside out: A path towards finding and mobilizing a communities assets." Chicago: Center for Urban Affairs and Policy Research, Northwestern University; 1993. Available at http://www.northwestern.edu/ipr/publications/community/introd-building.html. Accessed December 16, 2004.
Service Learning / Civic Engagement in Higher Education for the Stakeholder Development Model 
Pedagogical Intervention 

Community Matters

Cultural Change Emphasis
The areas of service learning and civic engagement are so comprehensive that they encompass community development, political science, social entrepreneurism and issues of power, privilege, and difference.  As educational practices they seek to intervene and disrupt  a teaching & learning system solely focused on the regurgitation of basic facts & subject matter jargon.  In the book Where's the Learning in Service Learning? The authors show how service-learning can develop outcomes which are: personal and interpersonal development, understanding and applying knowledge engagement, curiosity and reflective practice, critical thinking, perspective transformation, and citizenship.
Eyler, J., & Giles, D. (1999). Where's the learning in service‐learning?. San Francisco: Jossey‐Bass.
Impact of a Stakeholder Development Model 
The
Student Development Model aims to provide a co-curricular approach utilizing theories that has been defined as a "collection of theories related to college students that explain how they grow and develop holistically, with increased complexity, while enrolled in a postsecondary educational environment".
This holistic approach allows for the core developmental concepts of Self-Awareness and Personal Development, Leadership Development, Cultural Education and Development, and Student Organizational Success Framework to work together in the development of the whole student. Utilizing a modular approach geared towards addressing the needs of specific groups and organizations to build on a variety of competencies.
The impact of this approach is to reach students, student organizations, and peer programs at the developmental stage that each individual or group is currently at, and utilize this approach to create a safe space for learning, engaging, developing, and taking action, while empowering students to share these learning with their peers.