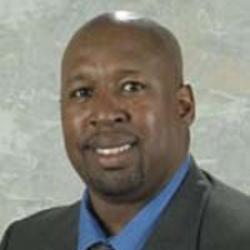 Assistant Director, Student Access & Success
Location:
Alumni Memorial Building, Suite 201
Donnie comes to this position after working for many years in Lehigh Athletics as an assistant football coach and as an advocate for access and success with student athletes.  He also brings experience in K-12 education having worked as a social studies teacher and head football coach at Allentown Central Catholic High School.  Donnie will assist the Center's director in coordinating and implementing the Center's strategic initiatives to expand access to the university's high-impact opportunities for all students with a focus on first-generation and lower-income students. He has primary responsibility for coordinating all aspects of the Lehigh University Student Scholars Institute (LUSSI) and will put his coaching experience and passion for student support work to full use by strengthening the relationship between our student athlete population, our student body and our broader campus community.