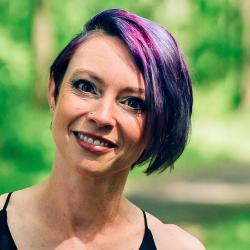 Executive Secretary to the Vice President for Equity and Community
Location:
Alumni Memorial, Suite 201
Tess Gillespie is the Executive Secretary for the Office of Diversity, Inclusion and Equity. She began her career at Lehigh in the Center for Gender Equity in 2018. Tess is deeply passionate about inclusion work, and is dedicated to supporting the Lehigh Community and beyond in creating inclusive spaces. Through the support of the Lehigh Community, she has grown in her professional and personal life the strength of sharpening the lens of power and privilege, and calling the inequities they cause into focus to enable change. This is one of many ways that the Community at Lehigh impacts the spaces around them. Outside of work, Tess enjoys gardening, painting, and time with those she calls family.