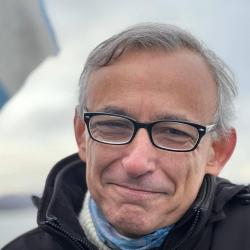 University Liaison for Multicultural Communities; Teaching Full Professor, Economics
Location:
Alumni Memorial Suite 201
Dr. Luis Brunstein holds a PhD. in economics and more than 14 years of academic experience. He has worked in the private and public sector. Dr. Brunstein consulted with an NGO assisting undocumented immigrants and with and NGO interested in the development of ecologically sustainable towns in Argentina. He also served as an expert witness in the economy of Mexico during proceedings associated to undocumented immigrants. In the public sector, Dr. Brunstein worked for the Secretary of Energy of Tierra del Fuego, in Argentina, as the director of the negotiating commission in charge of handling multimillion dollar contracts with large multinational oil and gas corporations. He also published several papers in academic journals, earned an award, presented in several academic venues, and have an active research agenda in the area of economic stability and monetary policy in emerging markets. He has always been concerned with the socioeconomic development of the more excluded sectors of the population around the world. At Lehigh University, he is studying the challenges faced by the more marginalized segments of the population in the Lehigh Valley and he is exploring how the University could help to improve the lives of those people who otherwise would remain invisible and excluded in the Valley. Dr. Brunstein's work is informed by economic theory and by the interaction of theory and empirical qualitative and quantitative evidence collected through community organizations and community members involved with the problems of the community.